WELCOME TO MY ART HAVEN!
I'm Dominika, an artist from Finland who has found inspiration and serenity in the breathtaking landscapes of Luxembourg. Within this haven, my vibrant abstract art takes shape, breathing life into spaces around the world and infusing them with a radiant spirit.
Art, to me, is a profound connection—an ethereal thread that binds me to the world and its ever-evolving emotions...
learn more about me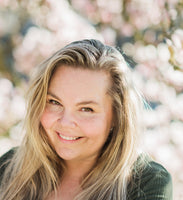 I had to order another painting after receiving first acrylic on the paper piece. It was so beautiful. 

Now two paintings make me so happy. 

Aurelie I.
From day to day I fell more and more in love with this painting!

Tiina P.
Commission painting was all we expected and even more. The colours are so vibrant and beautiful, indeed an eye catcher in our room!

Caroline B.
I was proposed in the Paris Eiffel Tour and that print with a heart lock was definitely must to have! 

Anna V.
Our commision piece is so beautiful! Dominika painted exactly what we wished for for our anniversary. Couldn't be more grateful!

Anna S.
Emotional and powerful images! 

Maya H.
I irdered special commission for my newborn baby girl, and I hope she will treasure this piece forever!

Hanna K.